KEEP WINTER SKIN SOFT WITH BURT'S BEES BABY
The winter can be hard on our skin, especially on the delicate skin of our littles'. Keep their skin soft and hydrated with effective, natural skincare from Burt's Bees Baby.
Here are a few of our favorite items.
This petroleum-free, shea butter ointment is pediatrician-tested to be gentle enough for everyday use. Soothe painful diaper rash or apply on rough spots for a protective barrier against the elements.
Bath time just got better with this mommy-approved buttermilk soap. Designed to soften and soothe skin without chemicals, it cleanses your baby's skin just the way nature intended.
Nourishing Lotion – Fragrance Free
Enriched with aloe and shea butter, this fragrance-free lotion is made to soften even the most sensitive skin. Apply all over after bath time to lock in moisture and keep baby soft and happy all winter long.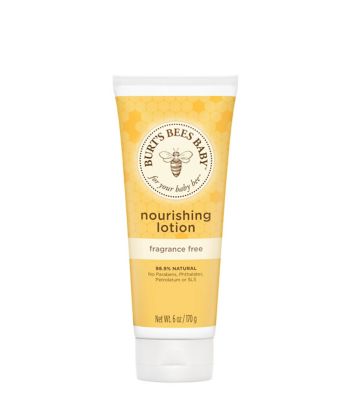 This post contains affiliate links and I will be compensated if you make a purchase after clicking on my links.