Just because you can't afford your own seaside retreat doesn't mean you can't recreate one in your home, deck or patio décor with Kirkland's Home Seaside Retreat Collection. The collection features vibrant hues of blue, eye-catching nautical accessories and subtle nods to coastal icons to achieve the cool calm of coastal decor.
Here are a few of our favorite pieces.
Open the Window Canvas Art Print
Add depth and a whimsical quality to your wall décor with this print that mimics an open window to a breezy beach. It's a bold choice, but at the same time the neutral hues of white, blue, brown and tan match most color schemes. You'll love the calming feel it'll bring to your living space.
Linen and Rope Cylinder Floor Lamp
The unique shape and texture of this floor lamp adds visual interest and a nautical feel to a covered patio or all-weather room. It will quickly become one of your signature home pieces.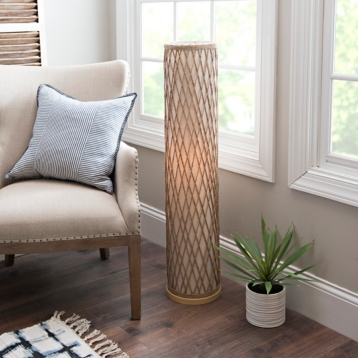 Blue Shades Swirl Decorative Plate
Bring alluring blue and teal accent colors to your home with this decorative plate. The swirl design brings out shifting hues depending on the plate's angle. It's a vibrant and stunning addition to any dining room.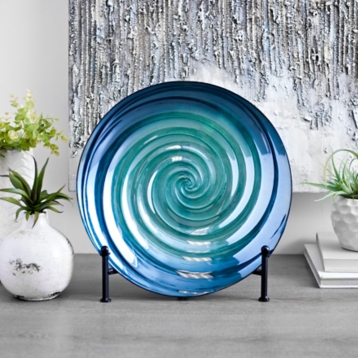 Like this blog post? Want more like this? Sign up for our  newsletter so you can stay up to date with ways to make money AND save money!